RanchHarbor is a fully integrated real estate investment firm providing value-driven solutions to institutional and private investors, asset owners and operators.
Headwinds are strong, and the current is shifting. RanchHarbor is the calm in the storm, providing tactical guidance for winning results.
Creating value and protecting capital are at the forefront of every decision we make.
Grit, tenacity and determination are in our DNA. We are driven by value and guided by principle.
We have been involved in the origination, underwriting, asset management, workout and disposition of real estate assets valued at ~$16 billion on behalf of the some of the largest and most sophisticated institutional real estate investors in the US.
We lean into our collective experience and knowledge to provide valuable real estate solutions and attractive investment opportunities.
Representative
RanchHarbor experience:
The RanchHarbor Advantage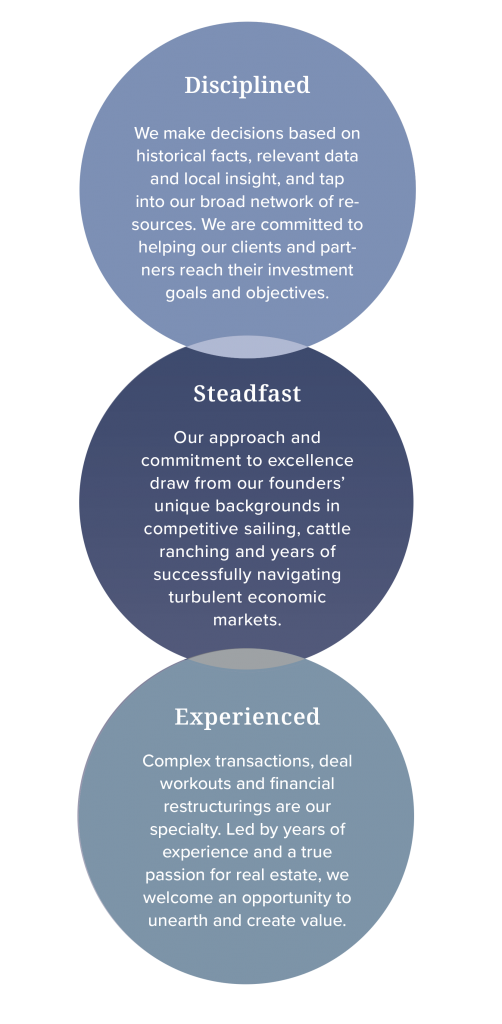 "The pessimist complains about the wind; the optimist expects it to change; the realist adjusts the sails."
We are entering the 'decision' phase of this real estate cycle. The quote, "It ain't no fun when the rabbit's got the gun," describes a
Read More »
Summer 2023 Investment Outlook
Simplicity The definition of simplicity is as follows: The state of being simple, uncomplicated, or uncompounded. Here at RanchHarbor, we spend our days (and sometimes
Read More »